Accounting Services Mississauga
Bajwa CPA is an independent Accounting firm, providing Accounting Services Mississauga for small & medium size businesses in Mississauga. Bajwa CPA accounting services provide useful tools and knowledge to help manage the business with simple reports and snapshots that allow owners and managers to stay on top of the professional with insignificant time. And best of all, when you outsource Bajwa CPA Accounting Services you'll enjoy the knowledge and support of a personable, full-service business, not just a single employee! Bajwa CPA is an independent Bookkeeping firm, providing Bookkeeping and Accounting Services Mississauga for small and medium-size businesses. Bajwa CPA is professional Bookkeepers and QuickBooks experts. Bajwa CPA also provides subcontracted bookkeeper services to customers in Mississauga.
Accounting Services Mississauga
Bajwa CPA monthly Accounting Services Mississauga are customized just for small business owners, backed with a full appreciative of your special needs, issues and deadlines. Each month when Bajwa CPA come by your professional to review your results, you'll get a complete financial statement package. Bajwa CPA monitors your income for tax planning. Bajwa CPA doesn't want you to be astonished at year end with a surprising tax situation! Government reporting? Receive a government notice? Bajwa CPA helps there too. Send it to Bajwa CPA and we'll value problem and send a response. Bajwa CPA office is open year round, so if you have any questions about your tax, bookkeeping and accounting service or need support answering a query from the Canada Revenue Agency Bajwa CPA is here to help.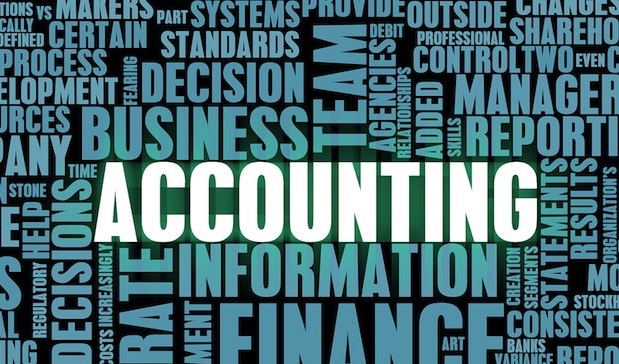 Whether it is an individual proprietorship, small or medium-sized combined industries, real estate property renters, partnerships, self-employed individuals or salesperson who work on a commission-only basis, we at Bajwa CPA is tax professionals providing personalized solutions and finely detailed method, to each specific case for various tax filing necessities. While Bajwa CPA specializes in dealing with small and medium-sized businesses, when it comes to large corporations and complicated T2 returns, Bajwa CPA sends the year-end financial statements to specialized experts of Chartered Accountants. Bajwa CPA work very closely with the best CA firms in the Mississauga.
Accounting Services Mississauga
Bajwa CPA also provides professional and quick Accounting Services Mississauga in preparing and filing your Personal Tax Returns. While personal taxes are usually simple and there are a lot of Free "Do it yourself" resources and software's available in the market and online, however, personal taxes are also very active and you may either leave money on the table, by not taking into attention all tax credits which may be available to you, or you may end up making a minor error which could indicate to a much more difficult and time unbearable process to fix this error. Bajwa CPA knows how to increase your benefit and reduce your tax burden. Bajwa CPA experienced, professional and highly educated tax professionals will analyze your tax condition and prepare your Personal tax return accordingly.
Bookkeeping for Small Businesses
Bajwa CPA has developed a full range of bookkeeping and Accounting Services Mississauga to help you manage you're professional more efficiently. We are also specializing in providing exact and reliable bookkeeping and accounting services to small and medium-sized businesses. Bajwa CPA manages the day-to-day bookkeeping so that you can focus on working on the professional rather in the business. Bajwa CPA is dedicated to providing excellent and reliable services. Bajwa CPA achieves this through practical, customer-focused, planned solutions developed in partnership with our customers to increase their success and support them to realize their maximum potential. If you need help with your bookkeeping, but do not require a bookkeeper on a full-time basis, then Bajwa CPA can take charge of your bookkeeping and Accounting Services Mississauga requirements.
Our Services
Bajwa CPA advises growing owner-managed industries to help them certify their business is arranged to manage Accounting Services Mississauga now and in the future, analyze the tax suggestions of business conclusions, and select the best procedure for proposed transactions and new assets. We look forward to supervisory you through this procedure and putting your business or firm on the path to success:
Corporate Tax Return:
At Bajwa CPA Professional Corporation, we offer a wide range of tax and bookkeeping services to our Corporate customers. By keeping current on the tax laws and legislation and click the link to learn more about our corporate tax return services.
Business Tax Return:
Bajwa CPA can also help you in filing your Professional Tax Returns for Unincorporated Businesses. If you are Sole Proprietor / Partnership or running a small business…click a link to learn more about business tax return service.
Bookkeeping:
Keeping your company's books up to date and perfectly is critical to measuring growth, planning for future and filing perfect year-end tax returns. Click a link to learn more about Bajwa CPA bookkeeping services.
Personal Tax Returns:
Bajwa CPA Tax firm is committed to providing high-quality personal tax return preparation services (T1 General). We are highly experienced to handle a wide variety of personal tax returns. Click a link to learn more about Bajwa CPA personal tax returns service.
Non Resident Tax Returns:
As a nonresident of Canada, you are subject to Canadian Income Tax on most Canadian sourced income paid or certified to you during the year without all or part of it is released under a tax treaty. Click a link to learn more about Bajwa CPA nonresident tax returns service.
Real Estate Tax Returns:
Whether you are a sponsor in real estate for earning a charge income or a real estate member who buys and sells real estate frequently to earn profit counted as capital gains and click a link to learn more about Bajwa CPA real estate tax returns service.
Trust and Estate Tax Return:
Under Canadian Tax rules, a family trust is a personal rely on and must detect the rules about personal trusts. Click a link to learn more about Bajwa CPA trust & estate tax return service.
Incorporation and Business Registration:
Bajwa CPA is very knowledgeable in offering Incorporation, Federal & Local and Business registration services for business corporations, professional corporations, not for profit corporations, NUANS name search & Business Name Registration Services and click a link to learn more about Bajwa CPA incorporation & business registration services.
Financial Statements:
Accurate preparation of financial statements is vital for corporations and businesses as there are users who have a vested interest in your financial statements and click a link to learn more about Bajwa CPA financial statements services.
Tax Planning:
At Bajwa CPA, we are knowledgeable about the complexities of the Canadian Tax System. Bajwa CPA experienced team of tax specialists can develop made-to-order tax planning strategies and click a link to learn more about Bajwa CPA tax planning services.
Read More About Accounting Services Mississauga!