Helping Clients Big & Small with Their Taxes
Welcome to Bajwa CPA Professional Corporation, your CPA and tax specialists in Greater Toronto Area. Regardless of whether you are a well-established company, a self-employed entrepreneur, or an individual filing a basic income tax return, we have the experience, dedication and intimate knowledge of Canadian accounting regulations and tax laws.
Our training and up-to-date industry-leading knowledge of Canada's complicated and often difficult to navigate tax and accounting systems minimize our clients' tax liabilities, maximize refunds, and make tax season much less stressful. If you have a tax or accounting related issue or inquiry, we are ready to take it head-on and make your financial life streamlined and well-managed.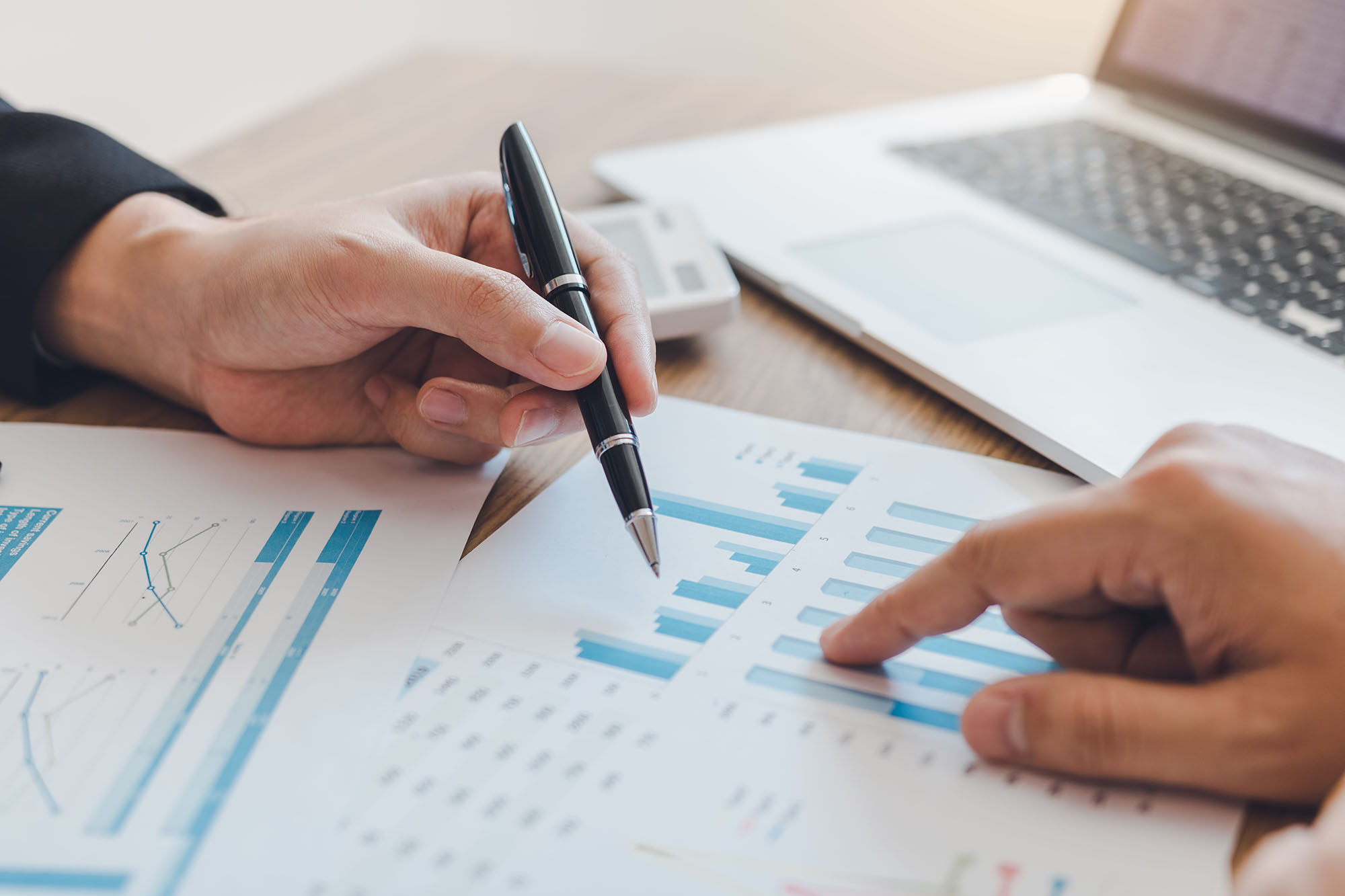 Corporate Tax
We offer a wide variety of tax and accounting services for our Corporate Clients. We prepare and file corporate tax returns for corporations of all sizes. By keeping current on the tax laws and legislation, we provide our business clients with the taxation expertise and knowledge to file their corporate tax returns.
Read More
Business Tax
We can assist you in filing your self-employed business tax returns. If you are Sole Proprietor / Partnership running a business, we can provide affordable and professional monthly bookkeeping support, accounting services, HST Return preparation and tax filing services. We can also guide and assist you in registering or incorporate your business.
Read More
Personal Tax
We specialize in personal tax return preparation and giving professional tax advice. Canadian tax rules are always changing and it takes skilled professional services to stay proficient, provide fast and accurate services to help you keep more of what you make. Your personal taxes will be done on time using tax planning strategies that minimizes the amount of tax payable to the CRA.Though it may seem like it is simple enough to do taxes on your own, the consequences of making a mistake , thereby filing adjustment returns or paying penalties, or missing out on a refund are not worth it. Let us, the tax professionals help you with filing your personal tax returns accurately and on time.
Read More
Notice to Reader Financial Statements
Professionally compiled business financial statements makes it a lot easier for all users of the financial statements to understand exactly what the numbers really mean. Reliable and accurately compiled business financial statements is integral to any business and is generally considered an important tool to make sound business decisions. NTR financial statements are prepared without audit or review purely based on "Management Representation". As your business grows & flourishes with time, and new opportunities arise, external parties such as banks/lenders/ sale and purchase of business/ Audits & Reviews functions that may request to see your financial position. We can efficiently prepare your Notice to Reader financial statements in order for you to fulfil the desired purpose.
Professional Corporations
A professional corporation is a corporation that provides professional services and that is regulated by a governing professional body such as Accountants, Chiropractors, Dentists, Doctors, Lawyers, and Pharmacists etc. If you are a professional and you are planning on offering your services through an incorporated business, you will need to setup a professional corporation. We are highly experienced in setting up and filing Incorporation documents as outlined per the governing body that the profession is regulated by.
GST/HST New Residential Rental Property Rebate
Canada Revenue Agency does not grant HST Rebate to homebuyers who have bought the property from builder for investment purposes. Therefore, homebuyers end up paying GST/HST upfront at the time of closing the property. However, homebuyers can apply for the refund of the rebate after the closing takes place and certain other conditions are met.
Budgeting & Forecasting
Are you looking for business forecasting services or budgeting services for your business. Many people are often confused with the differences between budgeting services and forecasting services. Budgeting is a financial plan that is prepared annually and it identifies desired results (goals and/or objectives) of a company. Forecasting is a projection of expected results within a given year. Note the difference: budgets are financial plans with desired results; whereas, forecasts are predictions of expected results.
Read More
Business Consulting
Whether you're already well-established or just starting out, you make decisions about your business every day. Leading a company can be challenging, especially when it comes to optimizing your performance and achieve financial success. That's why Bajwa CPA team of Accountants offers advisory and business consulting services to guide businesses at every stage of development.
Read More
A broad range of CPA services in Greater Toronto Area
Making sure that your finances are in order as an individual, a corporation, an LLP, and Ltd or anything in between is paramount. Whether you need monthly bookkeeping services, general ledger and financial statement preparation, or accounting and tax specialists in Greater Toronto Area, there is no job too big or too complicated for our team of talented CPAs.
If you need a tax or accounting services in Greater Toronto Area, don't trust your business or personal finances with just anyone. Look for trained and certified CPAs who know what they're doing. Look for the Greater Toronto Area tax and accounting specialists at Bajwa CPA Professional Corporation.
Streamlining Your Finances
When you bring your tax and accounting needs to Bajwa CPA Professional Corporation, you are getting CPAs and tax specialists in Greater Toronto Area who will work with you year-round to help save you money. Our team is full of talented CPAs with a broad set of financial skills and deep understanding who can help structure your business for maximum growth and profitability.
Whether you are looking for one-off assistance with your income taxes, or have a more sophisticated tax profile with varied income streams, we know what we're doing. No matter if you are a self-employed individual, a non-resident, or a corporate entity, we have you covered.
We Love to See Our Clients Succeed Financially
We serve a diverse clientele and our reputation is built upon a foundation of satisfied clients. Our business has been built primarily on recommendations by our existing clients. Our client base is all inclusive with a concentration in:
Real Estate and Brokerage
It has been a pleasure working with Bajwa CPA. I have been using their services for about 2 years at the time of this review. I would recommend this firm to complete your tax filings. Bajwa CPA is a dedicated and trusted Chartered Professional Accounting firm in the GTA. Highly recommended.
Ritu Rani
17:13 19 Nov 19
I've used Vaishali Bajwa's services for the past 3 years. She's the best tax advisor I've ever had -- very knowledgable and dedicated. She goes above and beyond. Highly recommend.
Gaya Nathan
17:31 19 Nov 19
We recently used this firm to file my personal and corporate taxes including with rental income etc.and I must say that service was impressive. They have tax industry knowledge, CPA designated and professional. Our case was handled with personal touch and with very attention to details. Appointment was scheduled quickly with no waiting times. Fee is reasonable compare to other similar firms. If you are looking for best personal and corporate tax services with low cost and personal attention to detail, then you search ends here. A+
RAI ZAMAN
18:58 05 Apr 19
Rapid, knowledgeable, experienced, and designated for their work. My taxes were filed on time and seamlessly. I cannot be more satisfied with my experience. Just know that you are dealing with someone who cares and will work with you whilst also being very straightforward and logical at the same time.
Aliza Pranav
21:17 12 Mar 19
Thank you Vaishali Bajwa for great corporate tax filing service for our business. The service was exceptional and professional, and we highly recommend their services.
GURSH SINGH
14:38 04 Sep 19